Commercial Roofing Contractor Jacksonville, FL
For all your commercial roofing contractor Jacksonville needs, make sure to reach out to Golden Hammer Roofing and Gutters without delay. Our team of roofing experts in Northeast Florida are dedicated to providing top-notch service and will promptly cater to your maintenance requests. Whether you require roofing services for a new commercial property or need to re-roof an existing building, our skilled professionals are more than capable of handling the job. Rest assured, we will see your installation or renovation project through to completion, ensuring that it is executed flawlessly.
As proud providers of roofing solutions in Jacksonville and the surrounding communities, we guarantee that our roofers will give your project their undivided attention. When you entrust us with your roofing project, expect nothing but exceptional results. Our expertise lies in assisting you in selecting the most suitable materials for your building's exterior, utilizing only premium products. Additionally, our experienced roofers are efficient in each phase of the project, ensuring that your new roof is installed in a timely manner.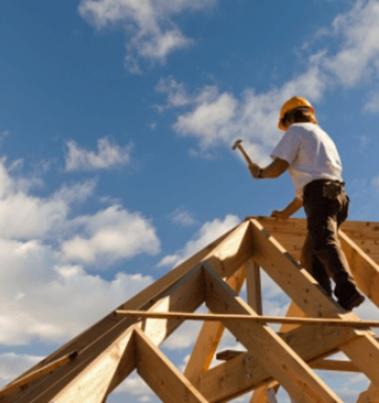 Golden Hammer Roofing – Preferred Commercial Roofing Contractor Jacksonville, FL
At Golden Hammer Roofing, we are the proffered commercial roofing contractor in Jacksonville that you can rely on. We value your property and will treat it with utmost respect. Once the job is completed, our crews will conduct a thorough cleanup, leaving your premises spotless. Don't let your roof continue to deteriorate. We are here to assist you whenever you need us, and our friendly staff will provide you with a written estimate to get you started. To schedule our services, kindly contact our Jacksonville office today.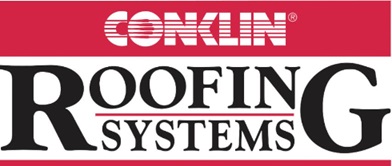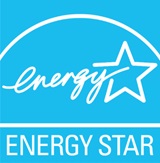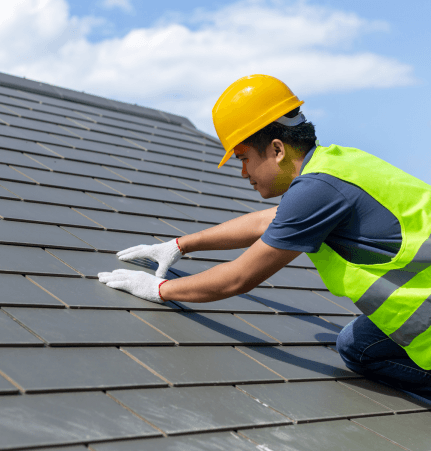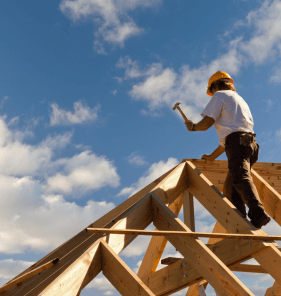 About Us
---
Serving Northeast Florida For Over 30 Years
As a homeowner or business owner in Jacksonville, FL, you are well-aware of how important it is to maintain the integrity of your roof and ensure that any issues are taken care of right away.
The roof of your building in Northeast Florida is one of the most important barriers between the outside elements and your family, belongings, employees, and products. Whether you need simple roof maintenance, roof replacements, or roofing repairs, be sure to contact one of the best Jacksonville roofing contractors available – Golden Hammer Roofing.
At Golden Hammer Roofing in Jacksonville, FL, we are one of the top residential and commercial roofing contractors in the area, and we truly care about our customers and providing them roofing excellence no matter what type of job or roofing project we complete.
Contact Our Full-Service Roofing Contractors for Roof Repairs , Maintenance, and More!
For homeowners and business owners located in Jacksonville, FL, who are in need of comprehensive roofing services such as repairs, maintenance, renovations, or new roof installations, we recommend reaching out to the experts at Golden Hammer Roofing. They specialize in providing top-notch roofing solutions in the Jacksonville area.
For more than a quarter century, we have been serving Jacksonville residents and businesses with the services they need on their roofs. Our team specializes in new roofs as well as repairs for roofs that are damaged. We are a veteran-owned business and are happy to help our customers with financing options, free estimates and inspections, and the highest quality roof-related services in Northern Florida.
During our free inspection of your roof, we will look closely and find any and all issues that we think may cause you trouble in the future. We know that you need your roof to provide stable protection from the sun, wind, and rain in Florida as well as keep your property looking as great as possible. When you need a top rated roofing contractor, the name you can count on in Jacksonville, FL, is Golden Hammer Roofing.
Call today to find out more about all of our residential and commercial services or to schedule your free inspection.