​
Gutter Guards
---
Golden Hammer Gutters has been a 5-Star Gutter Company since 1985.

Request a Free Gutter Guards Estimate
Gutter Guards
The main function of Gutter Guards is to protect your gutter systems from clogging internally by filtering out solid debris, while still allowing the gutter system to effectively collect rainwater that sheds from the roofing surface and then to disperse the rainwater away from the homes foundation. Gutter Guards have many common names. Leaf Guards, gutter covers, gutter helmets, leaf filters, and gutter screens, are just some of the common terminologies used to describe what are all known to be Leaf Protection products for rain gutter systems.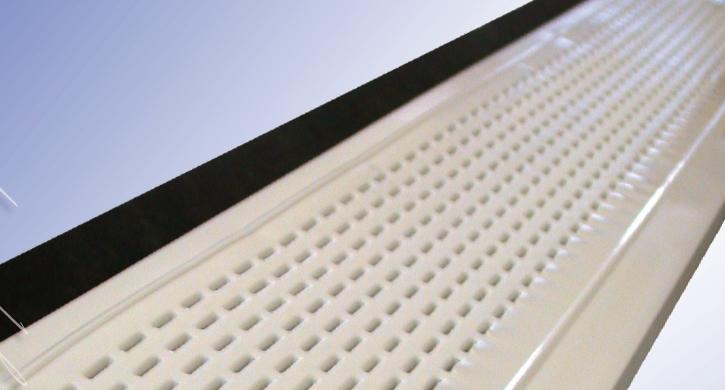 Clean Sweep Gutter Guards

CLEAN SWEEP Gutter Guards are uniquely designed and perforated for positive drainage, even in strong storm conditions.
Gutter Guards Installation Considerations

1. When making this decision there are a few important things to consider. First and foremost is the effectiveness and performance of the product. Does the Leaf Guards product compromise the entire purpose of having gutters? Some Gutter Guards will do a fine job at keeping the debris out of the gutters, but they do not collect heavy rainwater fast enough, so it spills over the edge of the gutter onto the side of the home or onto the ground.

2. Affordability is obviously a major factor. Some brand name leaf guards, filters, and helmets can cost as much as $20 - $40 per linear foot. For an average home with 200 linear feet of gutter, you could be looking at $4k - $8k just to have gutter guards installed on to your existing gutter systems. We have had clients show us estimates for over $10k. Let Golden Hammer Gutters help save your money.

3. Another other key factor that you may not have considered is the maintenance. There is no such thing as a maintenance free gutter system. No matter what type of leaf guard protection product that you have installed, it will not be maintenance free. There is a big misconception when it comes to this subject. Many big brand name leaf guard companies will say something like "...never clean your gutters again." These corporations' strategy is to charge you so much money upfront that when they inevitably need to return to clean or maintain your gutter system, you basically already paid for that return visit and then some.

Do Gutter Guards Work? Should I Invest?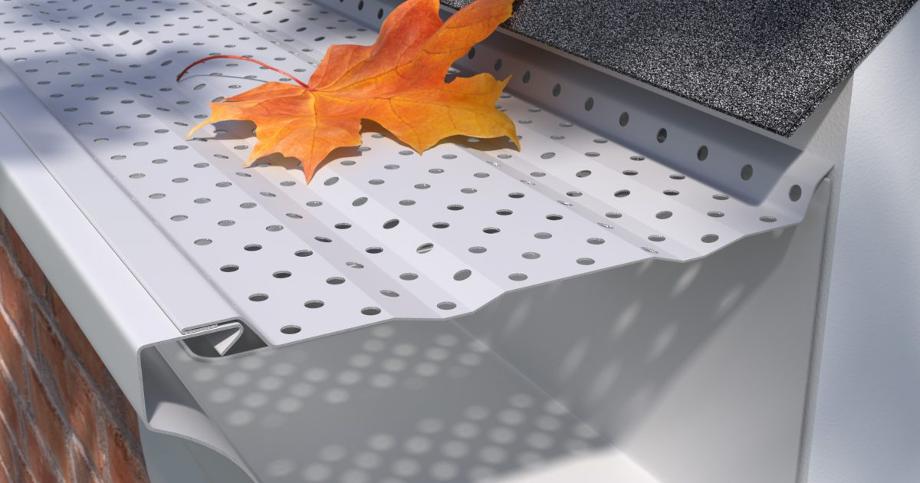 Perforated Aluminum Gutter Guards ​(aka Leaf Guards)
Through trial and error, we have determined that Perforated Aluminum Gutter Covers, aka Gutter Guards, are the best style leaf protection product on the market. They are very effective against smaller debris like maple tree seeds, twigs, acorns, pine needles and more. They are also designed to keep out birds, squirrels, and other rodents. After all this, our Gutter Guards are still able to handle moderate and heavy rains effectively. These 100% aluminum gutter covers are also rust proof and are estimated to last 20-30 years. Golden Hammer Gutters backs every Gutter Guard Installation with our 5-Year Workmanship Warranty.

TOP REASONS WHY WE SUGGEST PERFORATED ALUMINUM GUTTER GUARDS:
AFFORDABILITY – BEST OVERALL VALUE & PRICE

PERFORMANCE – HIGH WATER ABSORPTION

DURABILITY – RUST & CORROSION PROOF

CLOG PROOF – ZERO INTERNAL CLOGS

MAINTENACE – SMOOTH SURFACE & EASY REMOVAL

APPLICATION - DOES NOT EFFECT SHINGLES

COMPATABLE - HANGERS/BRACKETS/SPIKES

AESTHETICS - NOT VISIBLE FROM GROUND

STRENGTH – VERY RESILIENT & BUILT TO LAST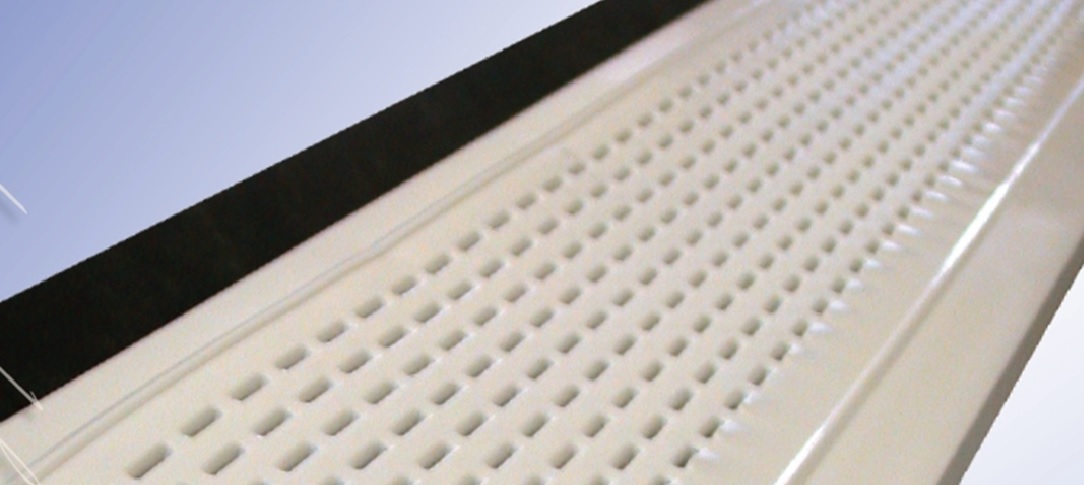 Gutter Guards Installation Includes a Free Gutter Cleaning
To ensure that your gutter system drains and flows properly, we make sure your gutter system is free and clear of all debris before installing your new gutter covers.


GUTTER GUARDS ​ CLEANING SERVICE
Some homes may have problem areas that debris will pile on the gutter covers, like inside corners under roofing valleys. Areas the wind does not reach are the most problematic and may need to be cleared once a year or every few years.
For this reason, we offer discounted rates for gutter guard cleaning service. This service includes blowing all debris from the tops of the covers around the home, as well as blowing away any debris along the roofing eave or piles in roofing valleys. Since we know there is no way any debris has infiltrated the system, there is no reason for us to open the gutter guards.

---
GUTTER GUARDS CLEANING COST
$85 – 2 Story and 3 Story Townhomes
$85 - Single Family Home up to 2,000 sq. ft.
$105 – Single Family Home up to 3,000 sq. ft.
$125 – Single Family Home up to 4,000 sq. ft.
$165 – Single Family Home up to 5,000 sq. ft.